Scholarship in Memorial of Michelle Elizabeth Canady
Departmental News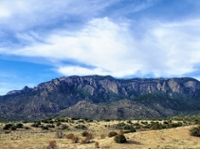 Posted: May 14, 2021
Michelle Elizabeth (Welles) Canaday (1986-2020) passed away too early. This Scholarship was established in her memory by an initial gift from family members. Any interested individual or organization may make additional gifts at any time by contacting the Department of Economics.
Michelle graduated from Eldorado HS in Albuquerque, and then graduated with a B.A. degree in Economics from UNM in 2008. She was loved by her family and friends, was a spirited competitor, enjoyed playing with her dogs and traveling, and achieved success in her business career.
As noted in her honoree profile:"Michelle's legacy will live on through this scholarship, helping college degree seekers reach their goals. She would want recipients to know the danger of overindulgence in any substance and the long-term health effects that can hamper achieving those goals and enjoying a long, happy life."
In honoring Michelle, this scholarship will be available to undergraduate, and graduate students in the Department of Economics at UNM. Any recipient must:
(i) maintain a GPA of 3.0 on a 4.0 scale; and
(ii) and demonstrate financial need.  Preference will be given to eligible students who through an essay, demonstrate an interest in the study of Health Economics and/or in examining the economic impacts of substance abuse.
Read the Chair's letter here.