Melissa Binder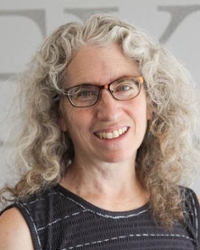 Chair
Associate Professor
Bio
Melissa Binder has been a professor in the Department of Economics at the University of New Mexico since 1995 and the Director of the MPP since its inception in 2017. Dr. Binder founded and currently serves as Associate Director of the UNM Evaluation Lab, the goal of which is to train community evaluators and spread evaluation capacity to nonprofits throughout New Mexico.
Research Areas
Labor Market
Educational equity program evaluation
Teaching Interests
Public Policy
Labor Economics
Introductory Economics
Selected Publications
Erwin, Christopher Patrick and Melissa Binder. 2020. "Does Broad-Based Merit Aid Improve College Completion? Evidence from New Mexico's Lottery Scholarship." Education Finance and Policy 15(1): 164-190.
Lopez, Nancy, Chris Erwin, Melissa Binder and Mario Javier Chavez. 2017. "Making the invisible visible: advancing quantitative methods in higher education using critical race theory and intersectionality." Race Ethnicity and Education 21(2): 180-207.
Binder, Melissa, Kate Krause, Janie Chermak, Jennifer Thacher and Julia Gilroy. 2010. "Gender Pay Differences for the Same Work: Evidence from a United States Public University." Feminist Economics 16(4): 105-135.
Anderson, Deborah J., Melissa Binder and Kate Krause. 2003. "The Motherhood Wage Penalty Revisited: Experience, Heterogeneity, Work Effort and Work-Schedule Flexibility." Industrial and Labor Relations Review 56(2): 273-94.
Anderson, Deborah J., Melissa Binder and Kate Krause. 2002. "The Motherhood Wage Penalty: Which Mothers Pay It and Why?" American Economic Review, Papers and Proceedings 92(2): 354-358.